Update Reminder Feature
Every advancement in flight management software presents an opportunity for improvement, enhancing the efficiency, accuracy, and safety of flight operations. As for all applications, we are performing regression test from one version to another. However, since it is continuously developing, there is a minimum version number we are supporting.
This new feature ensures users always benefit from the most recent enhancements, bug fixes, and security patches. When a user is operating an outdated version of the EFBOne application, they'll receive a pop-up reminder to update after refreshing their schedule, updating the latest configuration, or submitting a flight. This is a crucial step in providing real-time, automated software maintenance, minimizing the chance of issues that may arise from using an outdated version.
It will be by default turned off and to enable this feature, the EFB admin needs to contact our support team to configure the settings accordingly.
To activate this feature, a ticket must be created, indicating the minimum version number of the application. This is a critical part of the process, informing the system when to trigger the update reminder. The other information required when setting up this feature is the URL to your Mobile Device Management (MDM) system, assuming you're not using the AppStore for updates. Your MDM is responsible for distributing the application updates, so by providing the URL, the EFBOne application can direct users to the correct location to download the latest version.
Undoubtedly, as EFBOne continues to innovate and adapt to the needs of its users, we can look forward to more exciting features that push the boundaries of what's possible in-flight management software.
The update reminder feature will be released in EFBOne starting from build 54.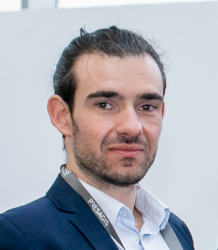 Latest posts by Jérémy Lemaire
(see all)