Neo: The Latest EFB Technology
Electronic Flight Bag (EFB) technology has been evolving for years, and now the latest feature is out there- the UI editing interface Neo.
Neo is a game-changing solution that has been in development for the past three years in International Flight Support and is a free feature for all EFBOne users. It is the result of our team's hard work and dedication. We discarded our old PFB solution and built a new solution that meets the needs of a modern and agile airline: EFBOne. Our vision was to create a tool that empowers EFB administrators to have full control over every single data input in the app.
It offers a new level of autonomy and flexibility for airline and EFB administrators. With Neo, you can administer your EFB completely on your own.
EFB administrators face a number of challenges when it comes to managing their electronic flight bags. One of the biggest issues is the lack of flexibility in the available solutions. Many EFBs are designed with a one-size-fits-all approach, which can make it difficult for administrators to customize the system to their specific needs. Another issue is the complexity of the EFB systems.
Why Neo
It offers a level of customization and control that is unmatched by other EFB solutions on the market. With Neo, EFB administrators can easily tailor the system to their specific needs. You can customize everything, including names, types, colors, validations, dropdowns, draw pads, photo takers, and dependencies between fields. You can even change the calculations and map any data from the flight plan. The flexibility of Neo also means that you can define how to export flight data in any format, giving you complete control.
This level of flexibility makes Neo ideal for organizations of all sizes and types.
Overall, Neo is the solution that EFB administrators have been waiting for. It offers an unexampled way of managing electronic flight bags in the modern aviation industry. If you're an EFB administrator looking for a better way to manage your electronic flight bags, be sure to check out Neo. Apply here.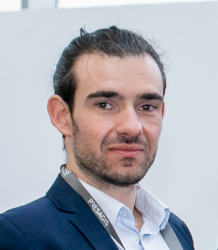 Latest posts by Jérémy Lemaire
(see all)