From Paperless Flight Bag to EFBOne.
What has changed?
IT and coding technologies develop at high speed. At International Flight Support, we want to ensure the Electronic Flight Bag market is up to date with the latest IT innovations. Therefore our goal is to bring the newest coding technologies to the cockpits and EFB management teams.
More freedom to the EFB managers through the newest IT technologies
The Electronic Flight Bag platform solution (the Paperless Flight Bag or PFB) was developed by IFS back in 2005 for Windows platforms and in 2011 for iOS. The old solution was based on native programming methods and traditional architectures.
Module and content customizations for each airline involved a significant set-up work and time. Therefore that also meant longer delivery times, delays for clients, lots of extra app testing, rebuilding, and higher expenses as a result.
For this reason, International Flight Support decided to create a new Cross-Platform solution EFBOne, maintained with one programming code- Xamarin. The new code works the same for both iOS and Windows applications.
Additionally, we created a new Back-Office structure to make it scalable to secure our clients the best flexibility. As a result, the new Back-Office architecture allows EFB admins to set up reporting items and change workflow sequencing within the app.
Decentralization, flexibility, and local adjustments
EFBOne offers a solution where EFB admins can create, change and maintain the workflow contents in the various modules locally. As a result, there is no need to involve IFS in deploying new functions and data reporting items. Consequently, it reduces customization time and costs for airline operations. Hence airlines can adapt the EFBOne set-up to cover new or changed reporting structures anytime they need it.
In the Back-office changes to the app interface can be easily done. Items can be created, defined, renamed, and calculation rules can be managed and re-defined there. For example, whenever an aircraft has weight or index data changes for the M&B eLoadsheet module, the Electronic Flight Bag administrator can update and deploy this locally after testing is complete without releasing a new program version.
By bringing these adjustment facilities to the EFB administrator's table, all EFBOne clients will access a decentralized and flexible solution. That allows fast and easy set-up adjustments done locally. This also facilitates immediate deployment while providing the client with a new industry standard within self-managed EFB maintenance.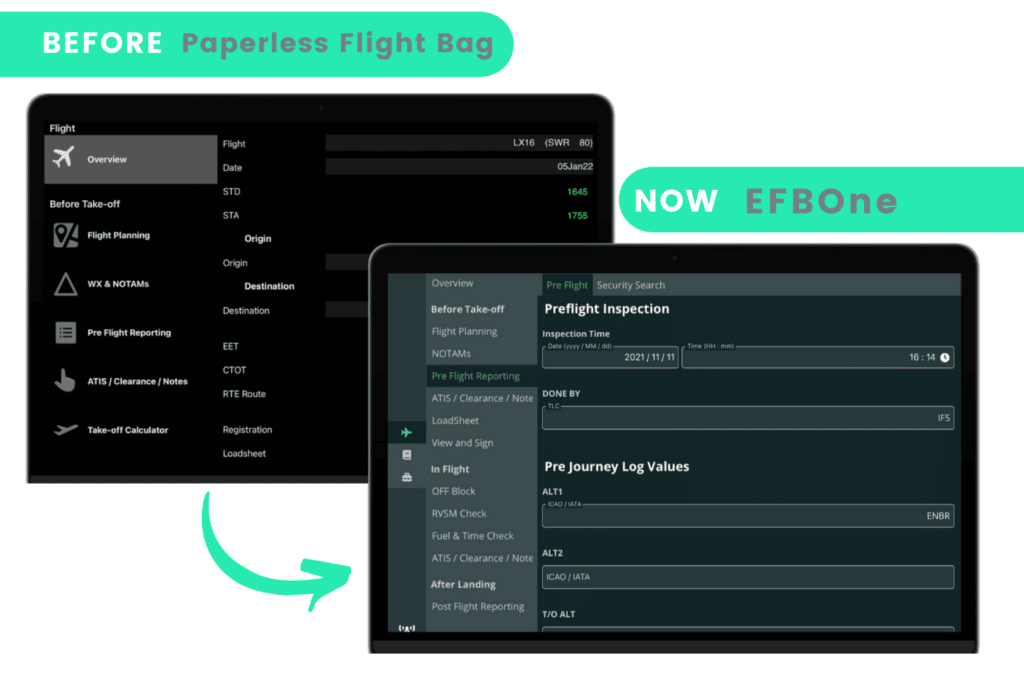 Are you curious how EFBOne could benefit your airline?
You can apply for a personalized EFBOne online demo session here.
International Flight Support is one of the EFB platform solution pioneers with a solid experience since 2005. We want to bring the newest technologies to the aviation industry and make paperless flying the new standard for all airlines.
Follow our news on LinkedIn.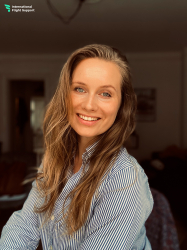 Latest posts by Sandra Daukste
(see all)