A True SaaS EFB
We introduced our first Electronic Flight Bag in 2005. Now, we've completely reinvented it.
We call it EFBOne.
REQUEST A DEMO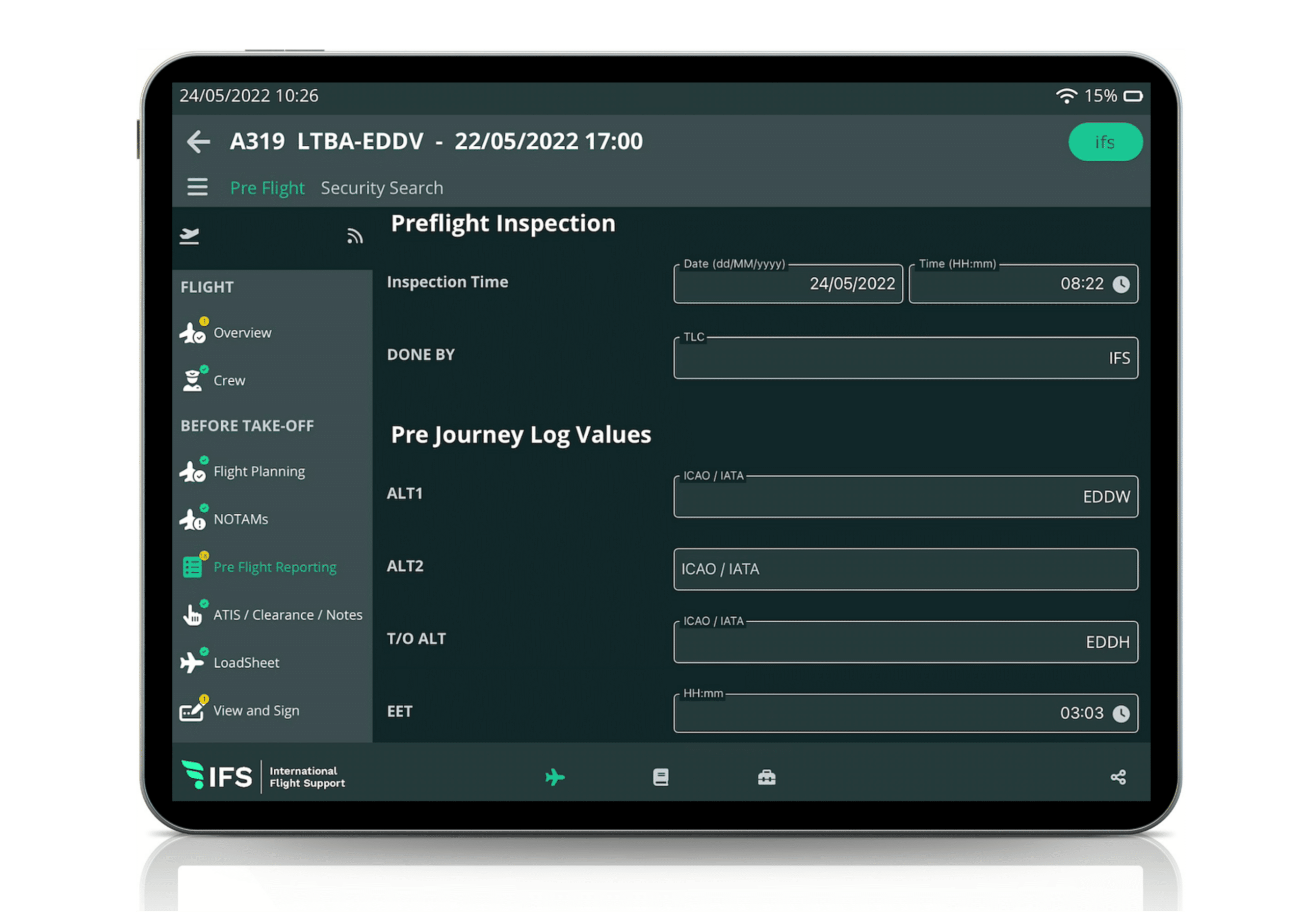 Discover EFBOne
IFS introduces the 21st century to your cockpit - All workflows connected in One app
All data in One app
We believe in open APIs.
By using our new set of public APIs and Webhooks, custom integration can be easily set up with any service.

We are already integrated with 25+ services, including flight planning providers, schedule providers, aircraft maintenance, documents, reporting, and user management tools.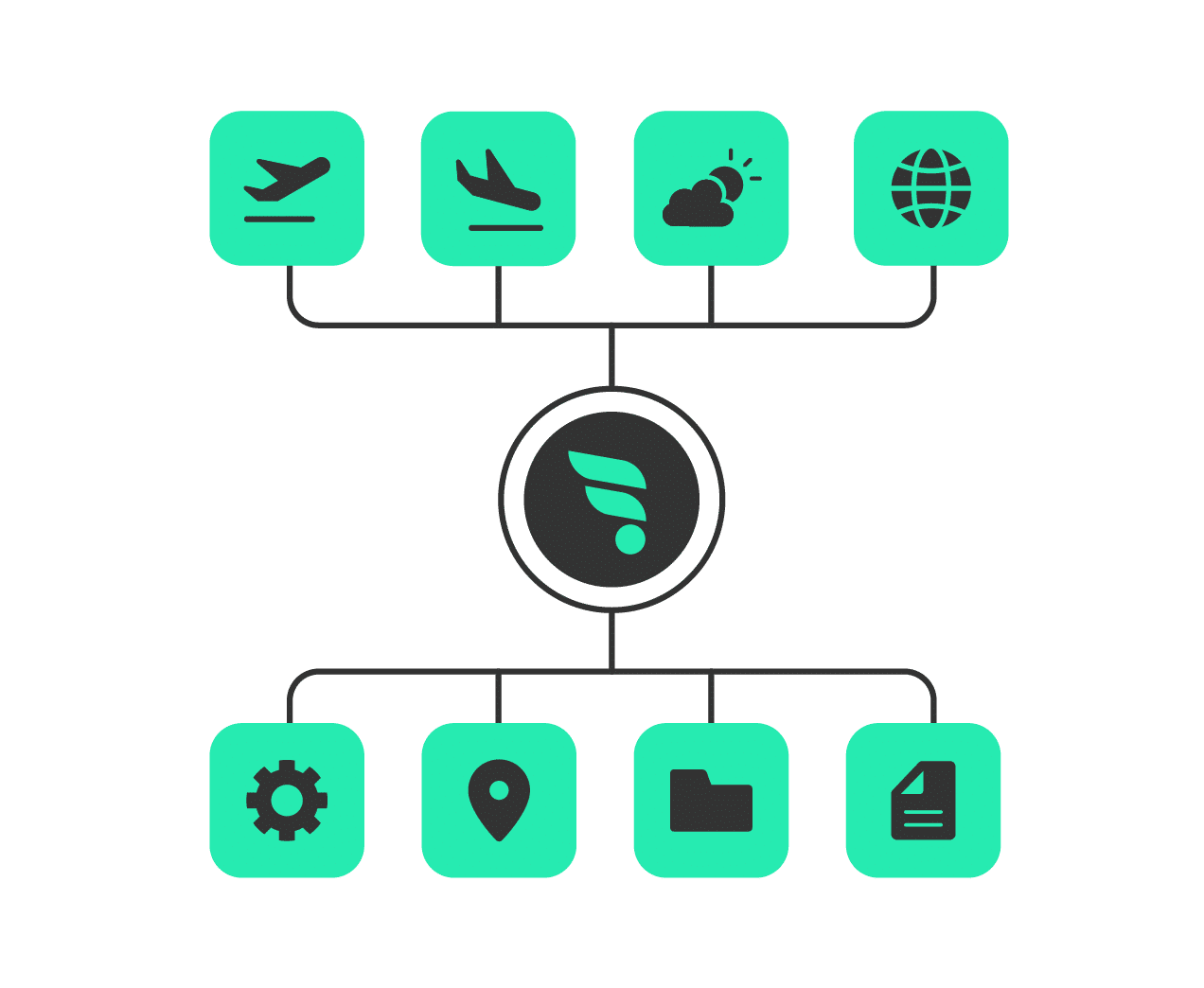 One app for all platforms
The future is cross-platform, and so is your new Electronic Flight Bag.
EFBOne runs on iOS and Windows. In all devices- computers, tablets, and phones - alike.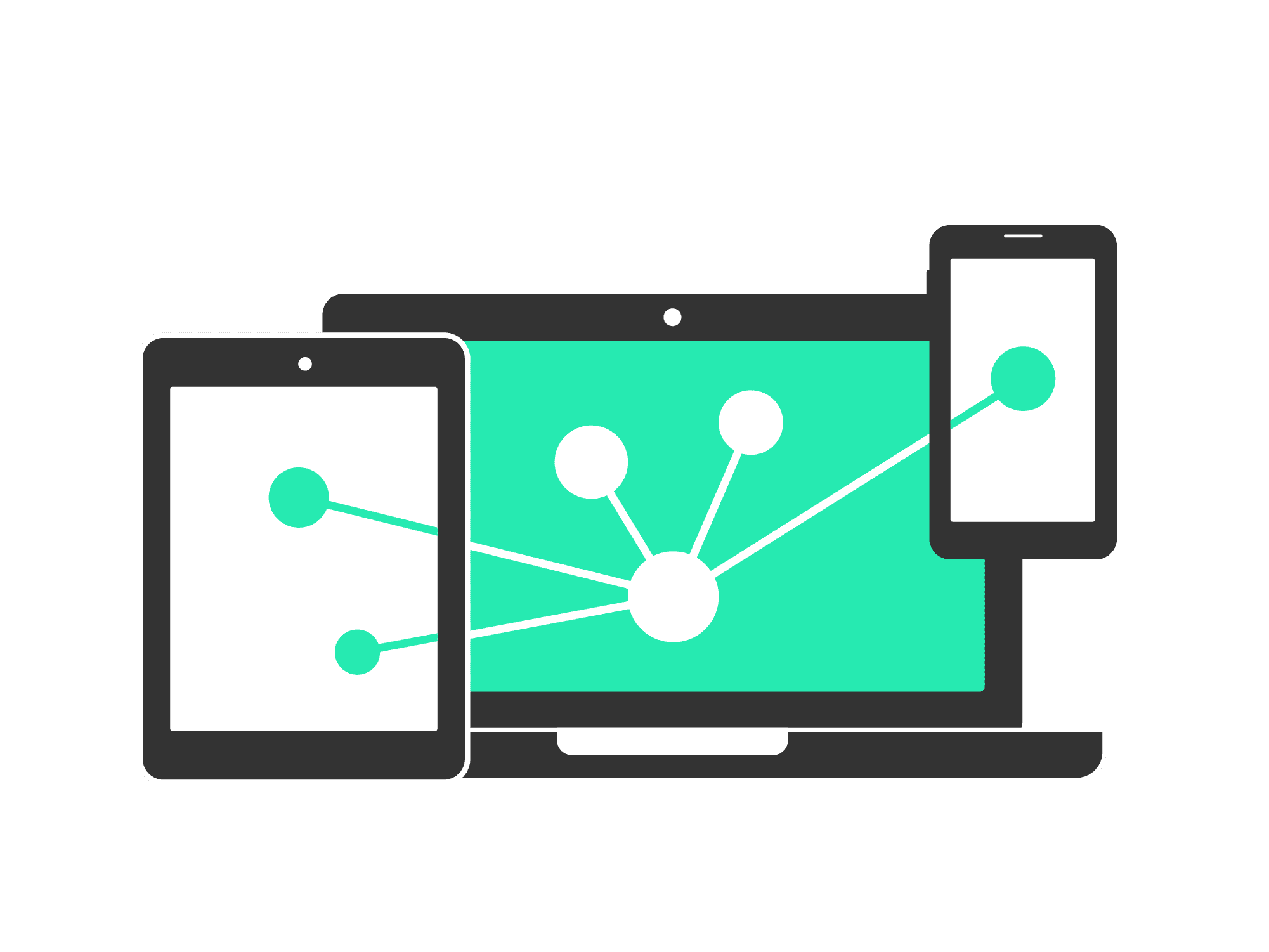 Fits your ops' One to One
In today's fast-paced world, you need to keep full control. Reinventing EFB as a SaaS does exactly that - it gives you the control you need to manage your operations.

Our standard EFBOne template will provide a good fit, but our configuration functionalities will allow you to optimize your solution to become a perfect fit.

No dependencies, no wasted time, no frustration - a customizable SaaS solution quickly set up.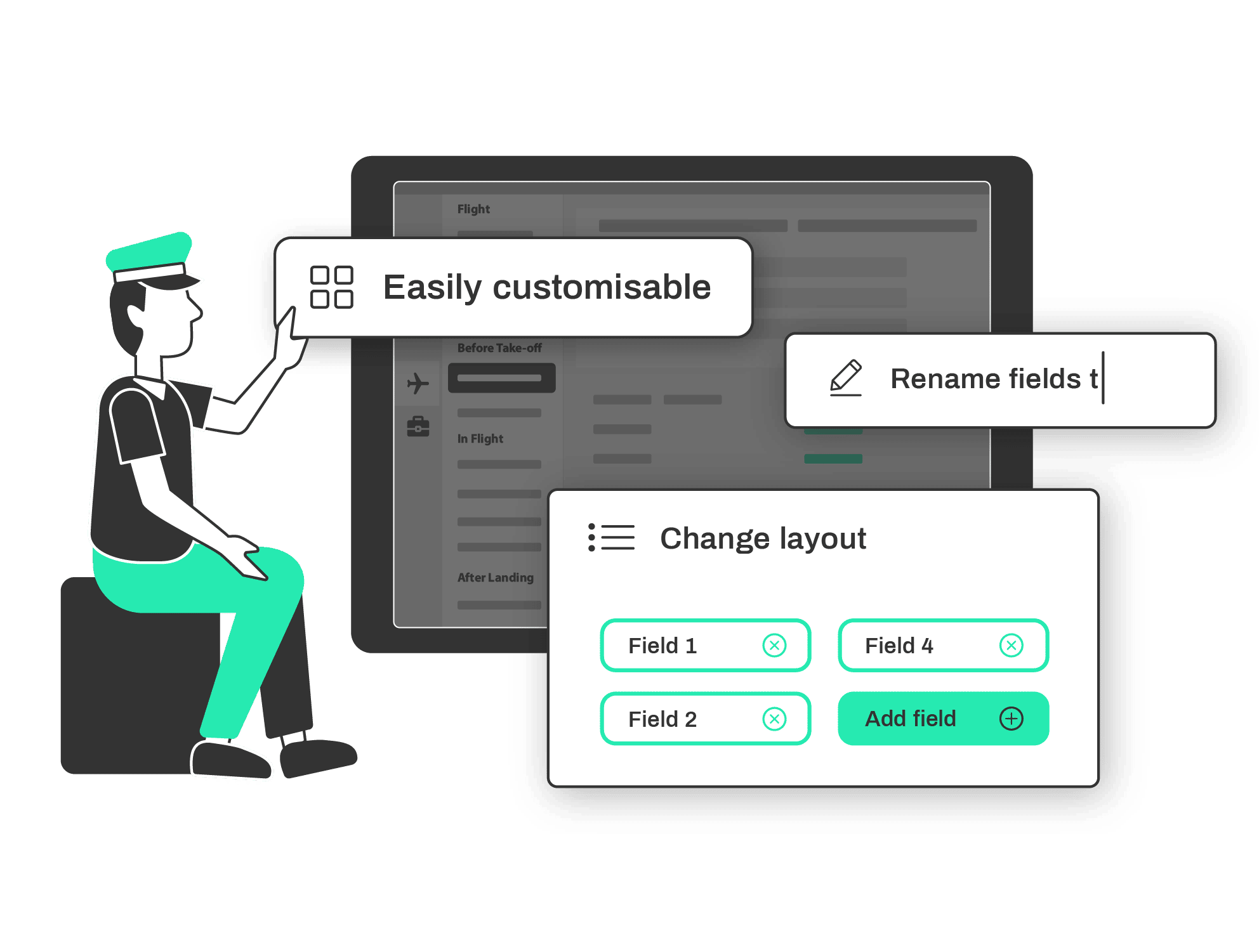 Have a sneak peek by joining the EFBOne webinar
Are you ready to take-off paperless?