FlySmart+ integration is now available on EFBOne
The integration between EFBOne and FlySmart Performances (FS+) enhances the takeoff and landing calculations workflow for the pilots. It features a launcher for the application (FS+ TakeOff & FS+ Landing) and a button to parse computation results in the EFBOne application. Here we will present the process for TakeOff only but the same applies for Landing.
Launcher functionality
The launcher in EFBOne enables quick access to FS+ takeoff and landing applications. This streamlined process improves efficiency during crucial flight phases. Nevertheless, it's important to note that the launcher button cannot parse data from the EFBOne application, such as Takeoff Mass (TOM), flight number, or departure and destination airports. This is due to the fact that NavBlue currently do not support data import from 3rd party EFB platform applications for FS+.
Button for Data retrieving
After performing calculations in FS+, a designated button in EFBOne allows pilots to directly parse the results into EFBOne. These parsed results are then submitted with the flight. Therefore it can be included in the flight report or exported to the airline performance department.
Benefits
Simplified Workflow: Reduces steps and eliminates manual data entry. Time-Saving: Speeds up pre-flight preparations. Centralized Data: All flight data, including FS+ calculations, will be stored in the same place
Conclusion
The FS+ integration will considerably improve our Airbus customer flight operations, offering efficiency, accuracy, and time-saving benefits for takeoff and landing procedures.
For more EFBOne integrations – click here.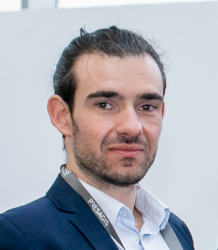 Latest posts by Jérémy Lemaire
(see all)